2 Answers
Documents need to have two signature or initial fields defined, one for the Employee and one for the HR Responsible.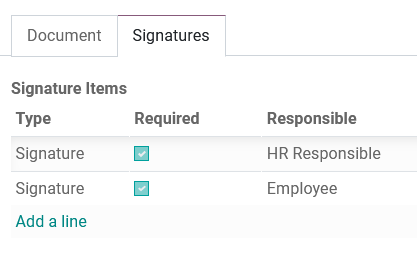 Signature Items are created when you drag the fillable fields into the Contract PDF.
Note: Be sure to refresh your browser as the list of Documents is calculated once per browser session.