Company name: Funtap Joint Stock Company
Location: Vietnam
Industry: Technology, Mobile Games
Company size: 600 employees
Main Apps implemented: Inventory, Helpdesk, Approvals, Studio
Odoo Partner: Onnet Consulting


About Funtap

Founded in 2015, Funtap Joint Stock Company (Funtap) is the top mobile game publisher in Vietnam, with over 85 game titles, 42 million global customers, and 600+ employees.

Starting with humble beginnings, Funtap's leadership has aimed to deliver exceptional entertainment experience and knowledge to the community via platform services with the vision of becoming one of the leading and renowned tech companies in South East Asia.

Funtap not only produces video games in Vietnam but it has a network of more than 150 other countries worldwide offering exclusive language packs (i.e. English, Chinese, Thai, Korean, and Japanese). With the current momentum of easy-to-play and accessible card game products on mobile platforms, Funtap has expanded into special segments such as role-playing, action, and battle games with content and gameplay that are diverse for all smartphone users.

Learn more about Funtap at: https://corp.funtap.vn/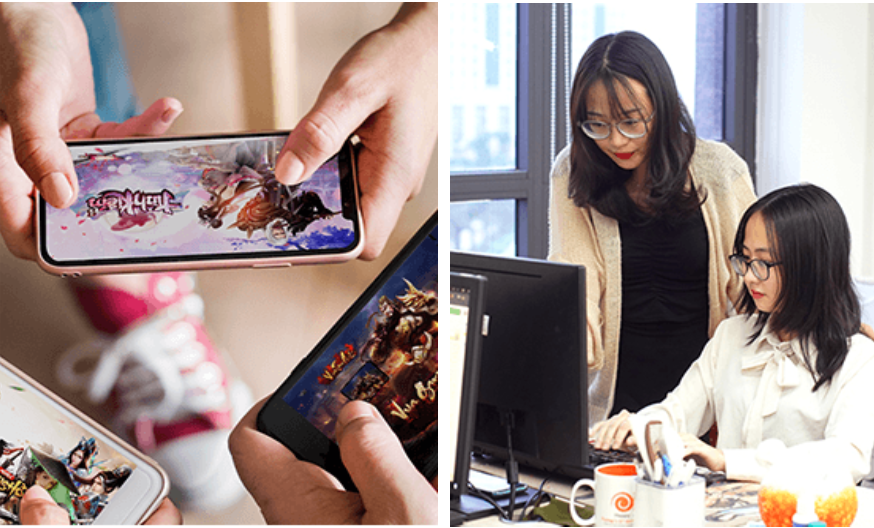 The Bigger the Company, the Bigger the Challenges

Since Funtap has gradually grown its headcount from 3 to 600 employees and its customer base to 40 million users, the company has faced rising managerial and operational challenges.

From the beginning, the company used Excel spreadsheets and emails to handle data administration and internal communications. The volume of data and work that needed to be processed grew endlessly, to the point where the management realized that it was not a matter of human resources or lack of time, but rather inefficiency and ineffectiveness of the business tools (excel, email). Through online research, they discovered that having an ERP system was the most suitable solution for their administration to the management team. They could centralize business operations and simplify day-to-day processes, and eventually provide faster and better quality services to their customers.

After recognizing this urgency, Funtap's leadership decided to implement a single system to store all the company's data and streamline all of the company's procedures, from inventory management and approvals to support.
Funtap researched and evaluated the ERP solutions available on the market, including SAP, Oracle, and Microsoft Dynamics, but the solutions' functionality and pricing were not reasonable for the management team.
Until they found Odoo, the team realized they were ready to revamp the business operations from top to bottom. They found Odoo very versatile and flexible in customizations and expanding applications, all while offering competitive pricing.
A Strategic & Reliable Partnership

After setting its mind on Odoo, Funtap was on the lookout for an Odoo partner to ensure a successful system implementation. It took a substantial time for Funtap to analyze Odoo's official partners in Vietnam before approaching Onnet Consulting.
Ms. Dao Huyen Trang, Funtap's Operation Director, described the reason why Funtap chose the partner for the implementation project: 

"After reviewing several Odoo official partners in Vietnam, Onnet Consulting stood out from the others. We are convinced by the experiences, knowledge, and dedication of their team. On top of that, we carefully investigated the projects that Onnet has completed in the past and are determined that this is the partner who can help us succeed."

Funtap's management team was pleased that the collaboration with the Onnet Consulting team worked well and they could complete the project on time and within the budget that Funtap had initially proposed.
Outstanding results




Funtap soon saw immediate improvements in the company's operations and management after adopting Odoo.

The company's staff could adapt to the Odoo system in a short period of time. And after they grew familiar with it, they were extremely enthusiastic about what the Odoo system had to offer.
The Inventory app has considerably boosted work efficiency while saving processing time thanks to automated features. IT staff can now spend less time on IT asset management, such as machines, devices, and more. Previously, it could take up to 2 weeks for the IT department to inventory all assets, tools, and tools for the entire company. With Odoo, only 2 IT staff can quickly count and check all assets within 2 days.
In the past, when an employee proposed to purchase or advance expenses (on business trips, handling internal expenses, paying for small economic contracts), documents had to be printed and signed by many departments to complete the whole request process. But with Odoo's Approvals app, all departments can coordinate approvals. The requests process is sequential with a tight SLA, taking only 1 or 2 days compared to 7 to 10 days for a paper-based process. Management processes are closely integrated; travel, stationery orders, payments, and all types of approval requests can now be created, authorized, and refused in seconds through the approval management feature.

The Helpdesk app has been applied to internal corporate processes and has proven to be very useful, as employees can now receive and handle urgent help tickets, processes, products, services, and other on-app tasks faster (in just a few clicks on their mobile devices).
Overall, the Odoo implementation was a breakthrough in Funtap's management and operations, allowing the company to build a solid foundation and optimized management system.


We are really pleased with the advancements that Odoo has brought to Funtap. Odoo has essentially remedied the problems we've had in the past. Furthermore, we are happy with the business relationship. partner of Onnet Consulting, and we look forward to working together on future projects.